Ported exhaust runner.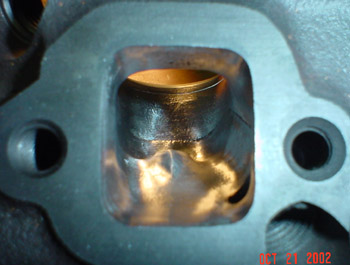 In this photo notice that the left side wall was enlarged too center the valve guide boss. The thermatic bump was completly removed, and the roof of the port was rased. This port was gasket matched to a standard FEL-PRO gasket, which was perfect for my hooker super comp's.
Stock Intake runner.